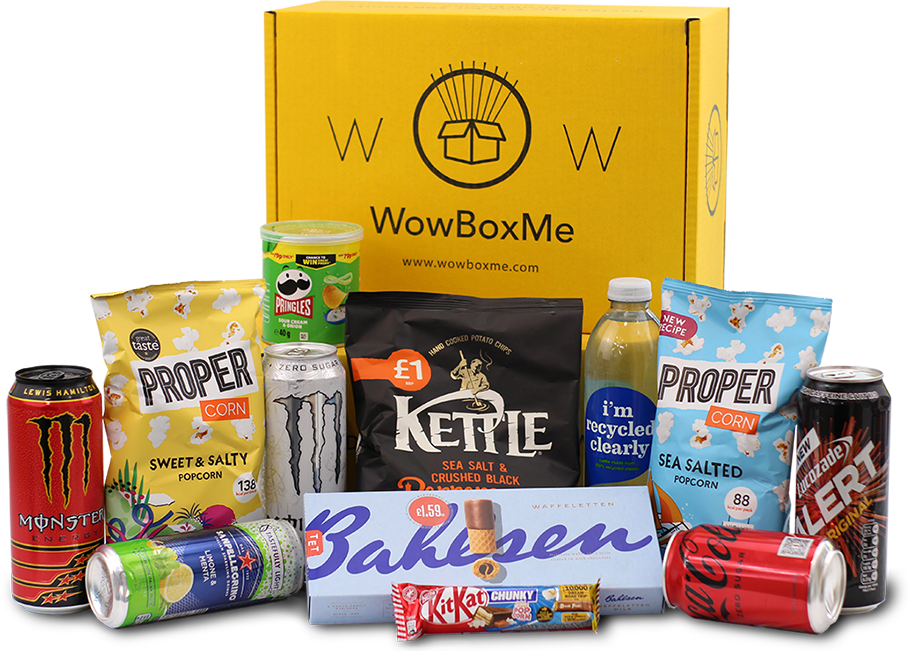 Discover your own box of surprises every month
(worth approx £25)
All this for just £9.99 per month
Special Offer - Get your first box for £5.99
You will be charged on the same day each month and can cancel at any time. There is no minimum term or contract. Monthly price includes delivery to all UK mainland addresses. No hidden extras
Here's how it works...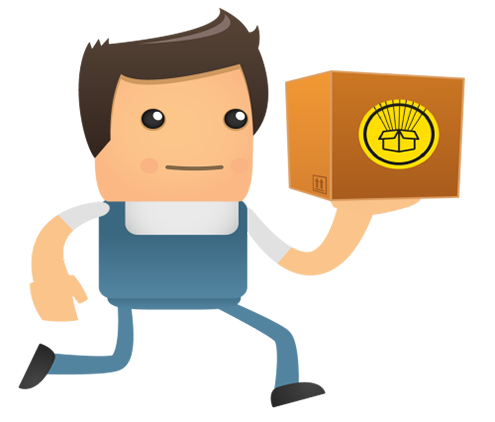 Sign-up and get your first box for £5.99. Wait excitedly for it to be delivered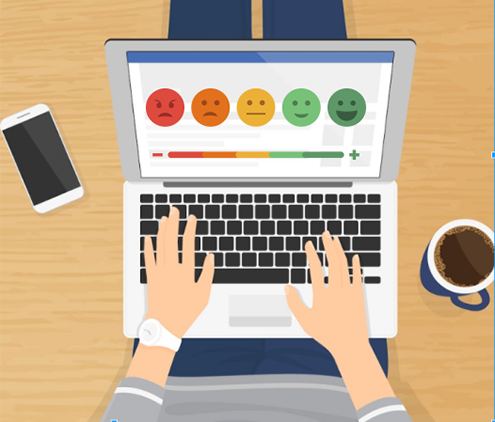 Leave us a quick review of the items in your box and receive WowPoints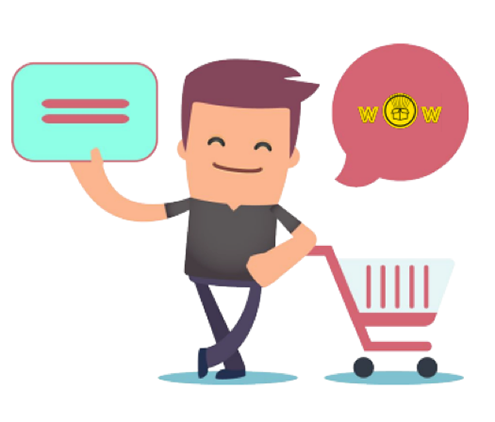 Spend your WowPoints in our Wow Direct Store to get awesome discounts
What's in the box?
Unfortunately we can't tell you that because it would ruin the surprise, but below are our last 3 boxes...
Boxes always contain new and exciting products that may not be in the shops yet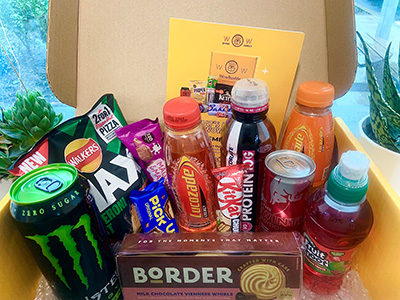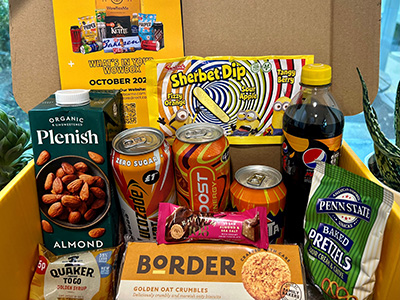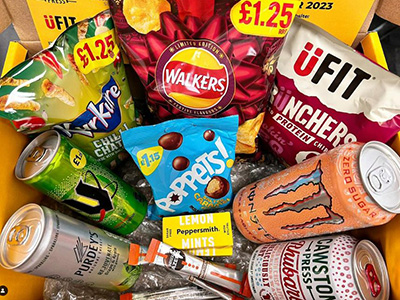 Love this box! Love the products in it.
Avery

So many great goodies!
bubbles

My kids are obsessed with this box, it has a great mix of snacks!
hippiepippiereviews

Oh wow what an amazing subscription box so many goodies
simplysweethome__

Delightful treats! My husband and I recently tried the Red Bull and it's unbelievably delicious! Such an enjoyable snack box!
iga_justdre

I'm always on the lookout for new snacks and these treats from @wowboxme look amazing! The Bahlsen butter leaves sound delicious and I can't wait to try them with my Coca Cola cherry. 💛
tastebudstexas

You can't beat one of these boxes.
keraxpx

WOWWWWW! Loved all of this snacks and drinks so much
sabina.ruz

They have so many Goodes! I wanna try all of them!
issafit

Love these boxes!!
tyraxo

Omg.. that is just WOW…. So many delicious snacks all packed in one box.. amazing subscription
being_frugal
Love the box items?
Did you know most things found in your Wowboxes can be purchased from our Wow Store?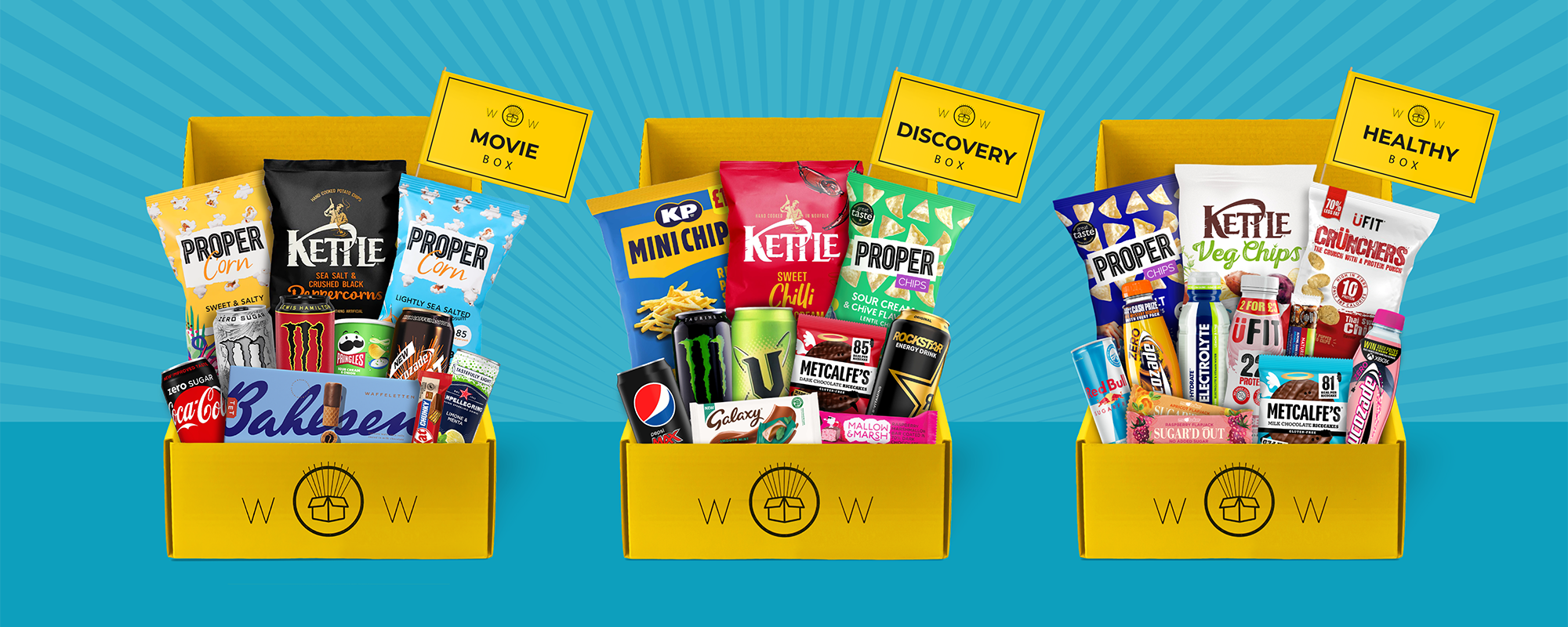 Why not treat yourself or someone you love to a one-off box?